Nursery Rooms
The nursery is divided into 5 group rooms which are named after different characters from the beloved Winnie the Pooh stories by AA Milne.
Piglet's and Eeyore's Room (Under 2's)
Two rooms offering a space for up to 18 children. Activities for these younger children are based around sensory experiences such as water, sand and malleable resources. Language development is encouraged through story and song time. Piglet's room cares for our younger babies. It has a play area, feeding area, self-contained kitchen, baby garden and a sleep area. Our older under 2's, enjoy the space in Eeyore's Room. In this room the children gain confidence, and develop their social and physical skills, in this short space of time before moving on to Tigger's Room. A diary is provided at the end of each day, with all the days information for parents, such as sleep times, nappy changes and feeds. These rooms cater for up to 9 children each with up to 3 members of staff in each room.  We work closely with parents to follow the home routines of each child, including feeding habits and sleep patterns. A large part of their day will be spent interacting with the nursery staff.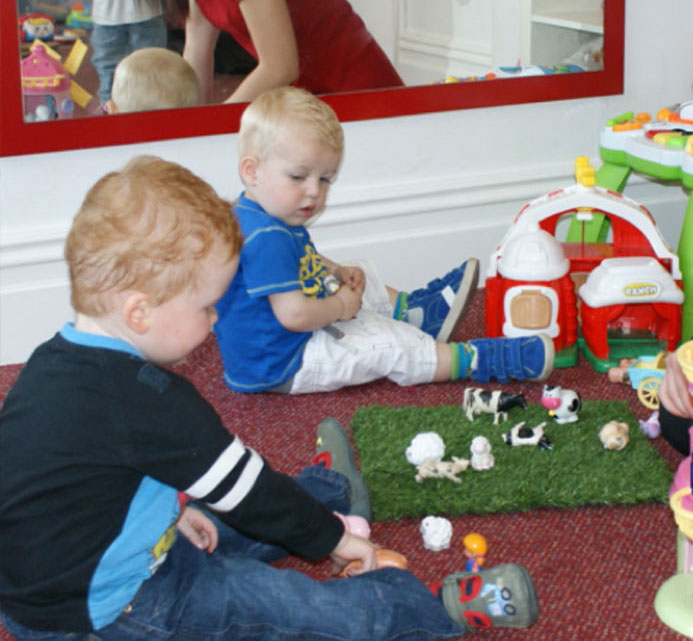 Tigger's Room (2's to 3's)
cares for up to 12 children in a large room. For these children the day becomes more structured, with more organised adult-led activities. A wide variety of activities are carried out daily, which are designed to develop all aspects of the children's development, encourage imagination, creativity and an enquiring mind. Tigger's Room has separate areas for messy play, quiet activities, floor play and imaginative play. The children continue to develop their knowledge of shape, colour, number and phonic letter sounds and their vocabulary is extended to enable simple conversations about their environment, family, friends and activities. We work closely with parents to help the children master toilet training and personal hygiene such as the washing hands and brushing teeth after lunch and tea. Many children still want to have an afternoon nap in this group and we provide all of the facilities that they will need.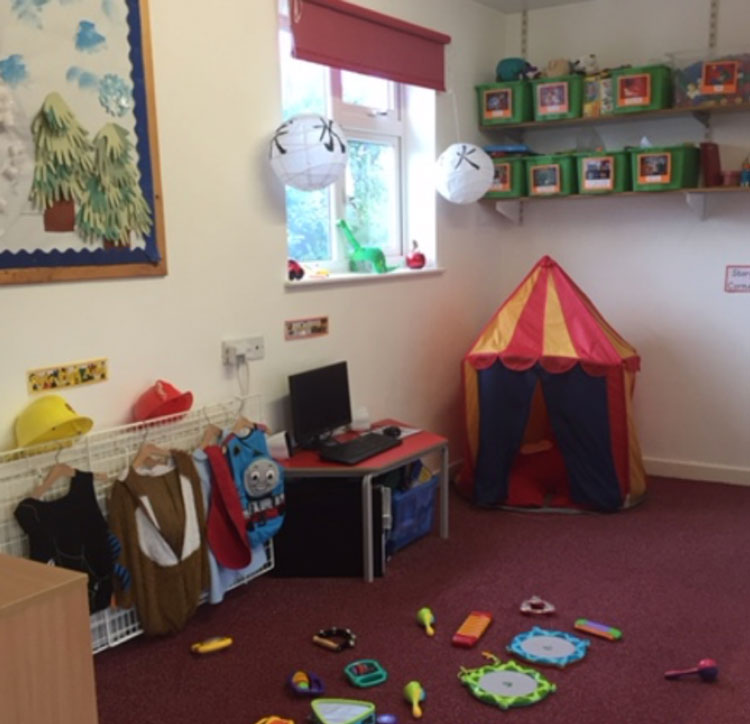 Pooh's Room (3's)
The largest group room for up to 20 children, is fully equipped for all of their activities and has different areas for different types of play. The children are exposed to activities through structured and free play which is balanced with quieter periods of the day such as story time and small group tabletop activities. Through the thoughtfully planned curriculum and taking children's interests into account, children are stimulated into wanting to learn and thus become well prepared in all the basic skills. Pooh's room has access to computer and iPads to support children's development in ICT, and the children have daily access to our large adventure garden.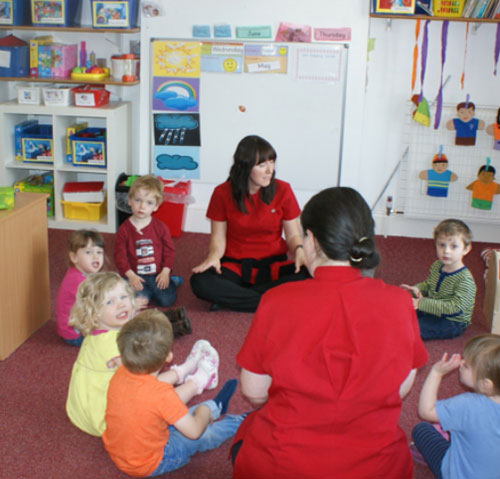 Owl's Room (Preschool)
The pre-school room for 20 children prepares the children for the transition to school. It is divided into well-defined learning areas, each equipped with resources that focus on a particular area of learning. These include emergent writing, mathematics, reading, information technology, role play, construction, and many other activities. This room has patio doors and free flows onto its own patio area. Owl's room has a computer and iPads to support children's development in ICT.
We incorporate the Early Years Foundation Stage (EYFS) into our daily activities and introduce our children to literacy and numeracy, whilst encouraging them to be confident and independent explorers.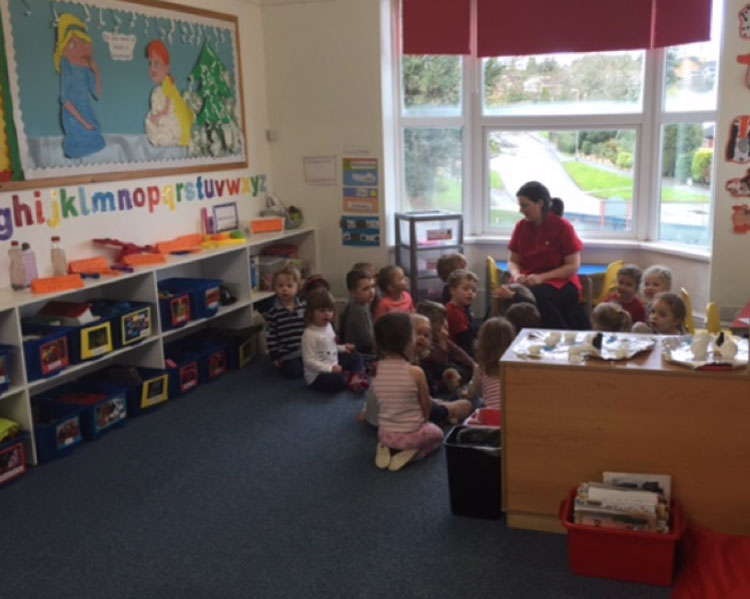 Garden
We have created a unique and inspiring play environment and learning space, with a variety of different zones, which include a stage with musical equipment, a woodland physical challenge area with monkey bars and wobbly bridge. The shaded story chair area with mushroom seats provides us with a comfortable area to develop literacy skills through story times and singing. Our children's imaginations are captured by our pirate ship with treasure chest sand box and mud kitchen.
Our goal is to help each of our children achieve their full potential. When our children leave Topsham House to start school, they have the confidence to know that if they treat others with respect, try their best and ask for help when it's needed, they can achieve anything.