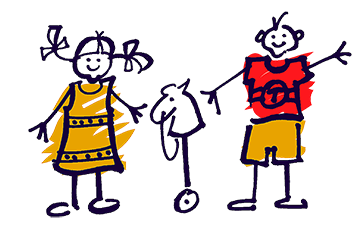 Topsham House Day Nursery
Nutrition
We aim to provide all children with a healthy and well balanced diet from an early age. All meals are prepared on the premises by our catering staff. Children's diets are low in salt and sugar. Fresh vegetables and fruit are offered daily to the children, and we are happy to provide alternatives for those with special requirements.

Breakfast, lunch, and tea are offered and a midmorning snack are provided, and fresh drinking water is regularly offered to the children.
We cater for any special dietary needs your child may have including diabetic, vegetarian, dairy/gluten free etc. We also cater for all stages of weaning children onto solid food and are happy to discuss individual requirements.

Menus are planned in advance and displayed on the notice board for parents' information. A child's daily intake is monitored and recorded. Lunch is served in the group room for children under 2 years and in the dining room for older children. Children are not pressured into eating anything they do not wish to eat, but are praised and encouraged when they do eat.
Table manners and good social skills are encouraged.
Click here for an example of our weekly menu.